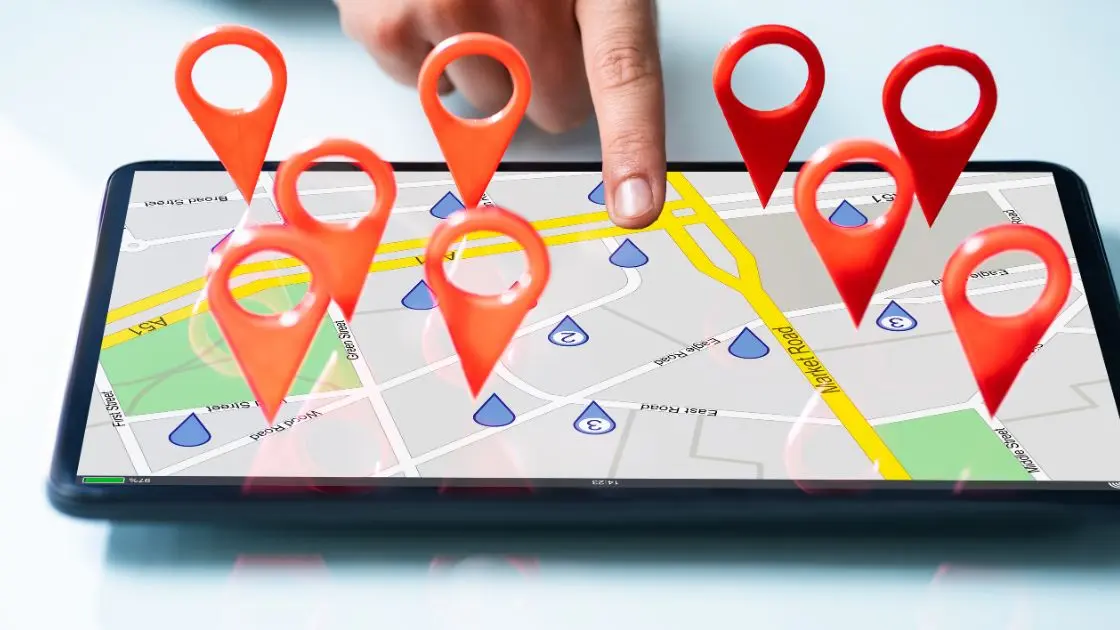 Promoting your business with local SEO is now crucial for any business with an online presence. Local SEO helps improve your website's page rank on search engines like Google and Bing, making it easier for potential customers to find you.
While pay-per-click (PPC) advertising can provide immediate keyword visibility, local SEO offers long-term benefits by driving organic traffic to your site. It also allows you to enhance the user experience for your existing customers.
So, what exactly does SEO do? SEO helps search engines, and users find the most relevant and high-quality information. By optimizing your website's content, structure, and technical aspects, you can improve its visibility in search engine results pages and deliver an excellent user experience.
Implementing effective SEO strategies takes time and effort. It's not an overnight process. However, the long-term benefits make it a worthwhile investment to propel your business forward.
Here is some local SEO Context that is extremely important to know.
Why Promoting Business with Local SEO?
Local SEO is an effective method to improve both the quality and quantity of traffic to your website. By implementing local SEO strategies, you can attract more visitors, potentially turning into valuable leads for your business.
Converting these leads into customers is the ultimate goal, and SEO is vital. By optimizing your website and making it more visible in local search results, you increase the chances of attracting relevant and interested users who are more likely to convert into customers.
The power of SEO lies in its ability to target specific geographical locations, making it easier for businesses to connect with their local audience.
By focusing on local search optimization, you can reach potential customers in your area actively seeking your products or services.
Overall, investing in local SEO can significantly improve your conversion rates and contribute to the growth and success of your business.
It is a highly effective and essential strategy for any business looking to expand its online presence and reach a larger customer base.
Increased Visibility and Local Reach
Local SEO offers a key advantage by enabling effective targeting of local customers.
When potential customers search for products or services in their area, search engines show location-specific results. Optimizing your website and online profiles for local SEO ensures your business gains prominence in these search results.
As a result, you can effectively reach a highly relevant local audience actively seeking the products or services you offer.
The localized nature of search engine results through local SEO significantly boosts your business's visibility. By appearing prominently in local search results, you increase your chances of capturing the attention of potential customers.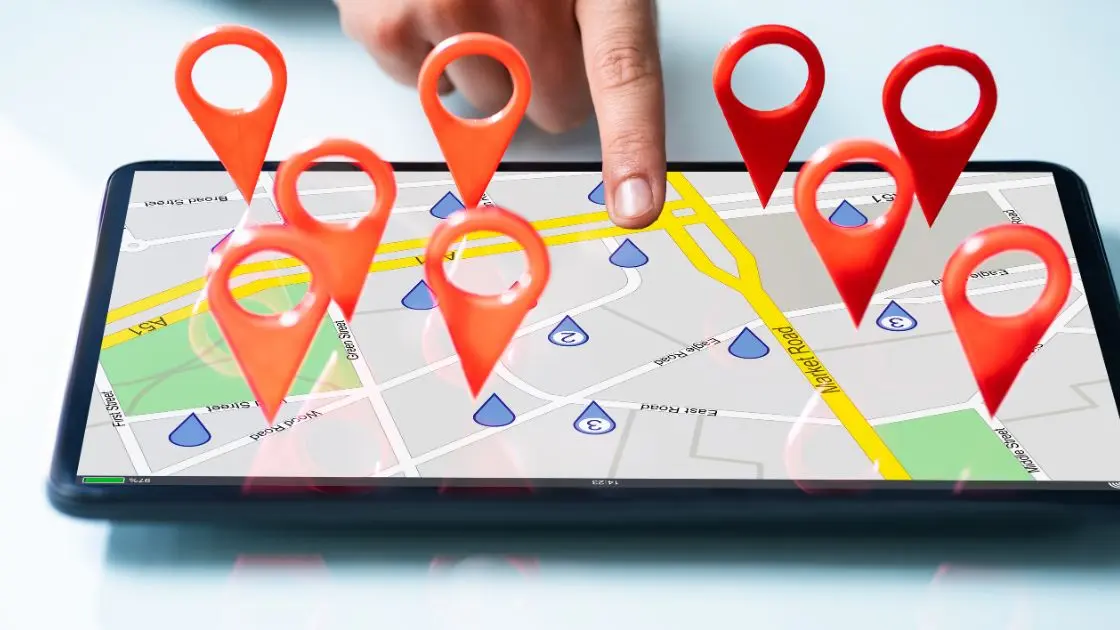 This increased visibility is particularly beneficial when targeting a local audience, as it helps you establish a strong presence within your community and tap into the demand for local products and services.
Furthermore, local SEO ensures your business connects with customers actively looking for what you offer. By appearing in local search results, you reach an audience with a clear intent to find products or services in their area.
This targeted approach enhances your marketing efforts, as you are more likely to attract highly motivated customers ready to purchase.
By catering to their needs and preferences, you can strengthen your relationship with the local community and build customer loyalty.
In summary, local SEO's primary advantage lies in effectively targeting local customers. You can achieve greater visibility in local search results through optimized websites and online profiles, reaching a highly relevant audience actively seeking your products or services.
By capitalizing on this localized approach, you can establish a strong presence in your community, connect with motivated customers, and foster long-term relationships with your local audience.
Increase Conversions with Local SEO
Local SEO enables businesses to target local audiences directly, resulting in improved conversion rates. When individuals search for products or services within their vicinity, they tend to favor nearby companies, increasing the likelihood of making a purchase or engaging.
By appearing prominently in local search results, your business gains trust and credibility, leading to higher conversions and a surge in sales.
When potential customers search for products or services in their local area, they are more inclined to trust and engage with conveniently located nearby businesses.
By optimizing your online presence for local search, your business can ensure it appears prominently in relevant results, establishing trust and credibility.
This increased confidence translates into higher conversion rates, as customers are more likely to choose a business they perceive as trustworthy and convenient.
Utilizing local SEO strategies empowers your business to capture the attention of potential customers actively seeking products or services in their vicinity.
By appearing prominently in local search results, you increase your business's visibility and significantly enhance the chances of converting those potential customers into actual buyers.
This increased local visibility can lead to a substantial boost in sales and overall business growth.
Maximize ROI with Cost-Effective Local SEO
Local SEO offers businesses a cost-effective alternative to traditional marketing methods. You can optimize resource allocation by concentrating your marketing efforts on reaching local customers.
This approach allows you to connect with potential customers more inclined to convert, ensuring a higher return on investment (ROI) and reducing unnecessary expenditures on broader marketing initiatives that may not generate localized outcomes.
By prioritizing local SEO, businesses can allocate their resources more efficiently. Instead of dispersing marketing efforts across a broader audience, focusing on local customers enables targeted strategies that yield better results.
This streamlined approach ensures that your resources are directed toward the most relevant audience, optimizing the cost-effectiveness of your marketing campaigns.
Targeting local customers through SEO tactics increases the likelihood of conversions. By tailoring your marketing efforts to reach individuals actively seeking products or services in their local area, you can capitalize on their intent to purchase.
This targeted approach ensures that your marketing budget is utilized to maximize conversions, delivering a higher ROI compared to broader marketing campaigns.
Enhance Customer Engagement with Local SEO
Local SEO goes beyond improving online visibility—it also elevates customer engagement. By optimizing your website and online profiles with local information, such as your address, phone number, and business hours, you facilitate the process for potential customers to locate and connect with you.
Actively engaging with local customers through online reviews, social media interactions, and personalized content cultivates relationships and fosters a sense of community, ultimately leading to heightened customer loyalty and advocacy.
Through local SEO, businesses can simplify accessibility and communication with their customers. By incorporating local information into online platforms, such as websites and social media profiles, you make it effortless for potential customers to find relevant details like your address, contact number, and operating hours.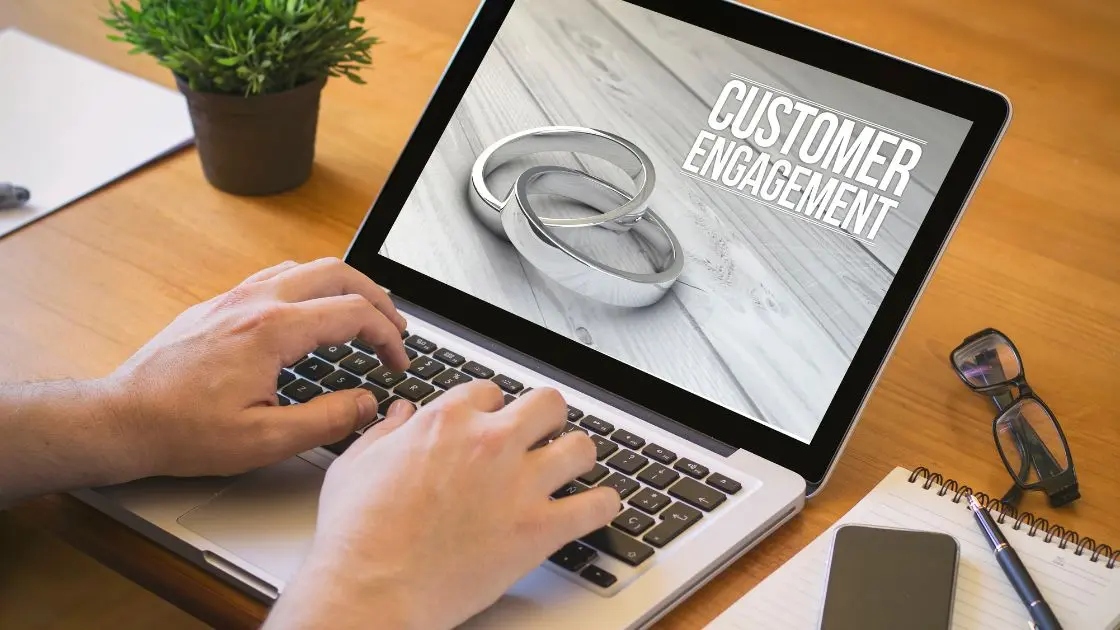 This ease of access streamlines connecting with your business, improving customer engagement and increasing the likelihood of conversions.
Engaging with local customers through various channels, such as responding to online reviews, interacting on social media, and delivering personalized content, strengthens relationships and fosters community.
By actively participating in these interactions, businesses can demonstrate their dedication to customer satisfaction and build trust and loyalty. This more profound connection with the local audience cultivates a community of loyal customers more likely to advocate for your business and contribute to its growth.
Competitive Advantage
Increasingly competitive business environment, securing a competitive advantage is paramount. Local SEO presents an avenue to outshine local competitors by attaining higher visibility in local search results. By employing efficient local SEO strategies, businesses can establish a robust local brand presence and attract a more extensive customer base than competitors.
This advantage sets you apart from the competition and enables you to expand your market share and solidify your standing as a trusted local business.
Local SEO empowers businesses to elevate their local brand presence. Your business can significantly improve its visibility in local search results by optimizing online platforms with local keywords, relevant content, and accurate business information.
This heightened visibility not only increases your chances of being discovered by potential customers but also helps establish your brand as a local authority, standing out among competitors and capturing the attention of local consumers.
Effectively implementing local SEO strategies allows businesses to outperform their local competitors. You can attract more organic traffic and potential customers to your business by consistently appearing higher in local search results.
Advantage enables you to showcase your products or services to a larger audience, positioning your business as the preferred choice in the local market. Outshining competitors in search rankings gives you a crucial edge that can translate into increased customer acquisition and business growth.
Build Trust and Credibility
A business's appearance in local search results builds trust and credibility. Customers trust and rely on companies that rank well in search engines. Local SEO strategies and quality offerings establish a positive reputation within the community. Positive online reviews and ratings further enhance trust and attract more customers to choose a particular business over its competitors.
A strong presence in local search results helps businesses establish trust and credibility with potential customers. The authority and reliability associated with companies that rank well in search engines make them a preferred choice.
Implementing local SEO strategies and consistently delivering quality products or services contribute to building a positive reputation within the local community. This positive reputation fosters trust and increases the likelihood of customers choosing a specific business over its competitors.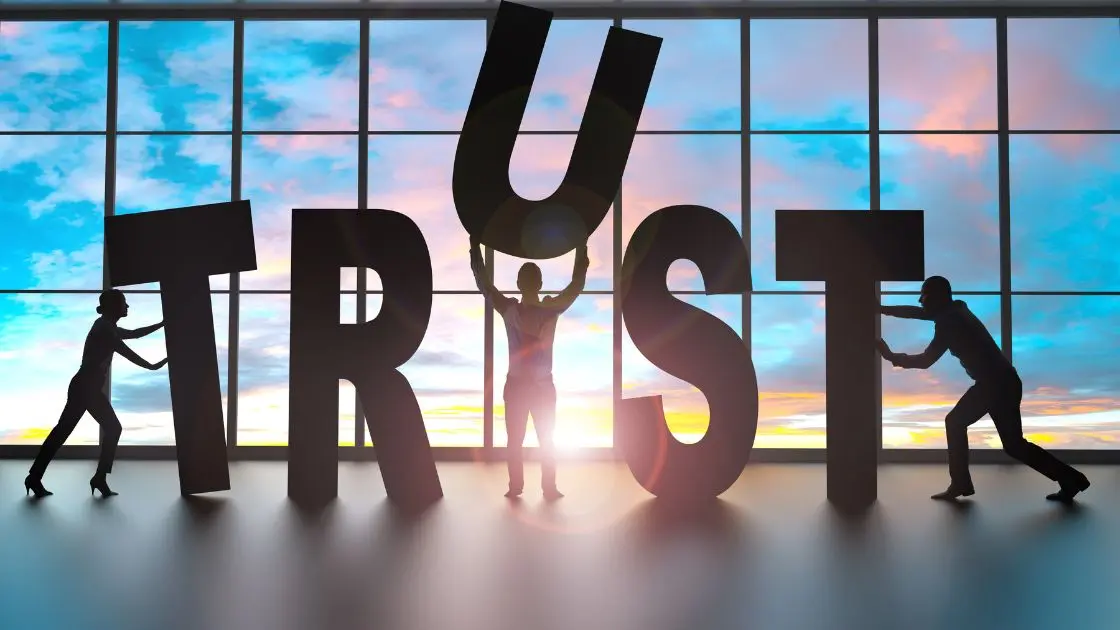 Positive online reviews and ratings are crucial in building trust and credibility. When customers leave positive feedback about a business's products or services, it further strengthens its reputation.
These reviews and ratings create a positive perception of the company, increasing its trustworthiness and encouraging more customers to choose it. The accumulation of such positive feedback contributes to establishing a solid and reliable brand image.
By focusing on local SEO strategies, consistently delivering quality offerings, and actively seeking positive reviews and ratings, businesses can build trust and credibility within their local community.
This trust and credibility lead to increased customer preference and a competitive edge over other companies. Establishing a solid online presence and maintaining a positive reputation is crucial for long-term success and growth in today's digital age.
Enhanced User Experience
Local SEO aims to enhance the user experience by optimizing website content and design. This continuous optimization ensures that businesses provide users with the best online experience.
Key factors in improving the user experience include mobile-friendliness, fast loading times, and intuitive navigation.
By prioritizing these aspects, businesses create a seamless and user-friendly environment that keeps visitors engaged and encourages them to explore further, ultimately increasing the likelihood of conversion.
A mobile-friendly website is essential in today's digital landscape. With many users accessing the internet through mobile devices, businesses must ensure their websites adapt to different screen sizes and display correctly on smartphones and tablets.
This adaptability guarantees a positive user experience regardless of the device being used.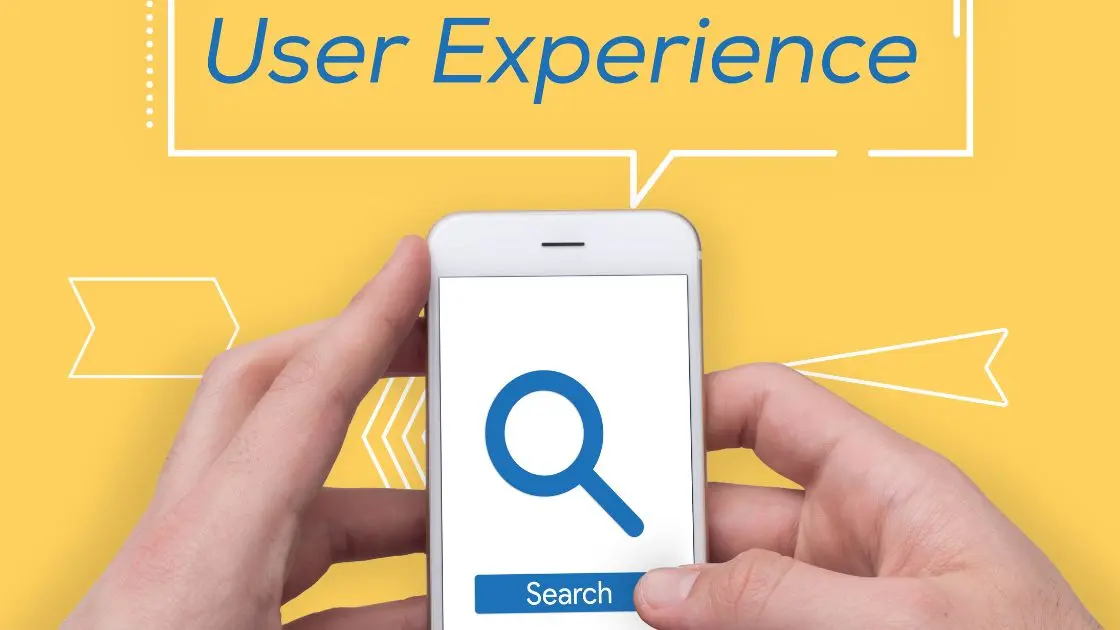 Fast loading times are also crucial for user satisfaction. Users expect websites to load quickly and seamlessly. Businesses can ensure visitors get satisfied and stay on the site by optimizing website performance and reducing page load times.
A fast-loading website improves the user experience and positively impacts search engine rankings, as search engines prioritize websites that deliver a smooth and efficient browsing experience.
In addition to mobile-friendliness and fast loading times, intuitive navigation significantly enhances the user experience. Businesses should ensure that their websites have clear and logical navigation menus, making it easy for users to find the information they need.
By organizing content and providing clear pathways, businesses can guide users through their websites and help them find relevant products, services, or information efficiently.
By focusing on these aspects of the user experience, businesses can optimize their websites for local SEO and provide a positive online journey for visitors.
A seamless and user-friendly experience improves customer satisfaction, increases the likelihood of conversions, and encourages users to engage further with the business.
Conclusion:
Incorporating local SEO strategies into your business's digital marketing efforts can yield significant benefits.
From increased online visibility and targeted traffic to building trust and gaining a competitive edge, local SEO provides a powerful tool for promoting your business.
By optimizing your website for local search queries, you can attract more customers in your target geographical area, leading to higher conversions and business growth.
FAQ:
1. How long does it take to see results with local SEO?
The time it takes to see results with local SEO can vary depending on various factors, such as your industry's competitiveness and the optimization level. Generally, it takes a few months to start seeing improvements in search rankings and increased website traffic.
2. Is local SEO only beneficial for brick-and-mortar businesses?
No, local SEO benefits brick-and-mortar and online businesses serving specific local areas. Even if you don't have a physical store, targeting local keywords can help you reach customers in your desired location.
3. Can I do local SEO alone or hire a professional?
While it's possible to implement some basic local SEO strategies on your own, hiring a professional SEO expert can ensure a more comprehensive and practical approach. SEO professionals have the knowledge and experience to optimize your website and implement advanced strategies for better results.
4. Does local SEO have any impact on social media presence?
Yes, local SEO can indirectly impact your social media presence. By optimizing your website and improving online visibility, you increase the chances of attracting followers and engagement on social media platforms.
5. How often should I update my local business listings?
It's important to regularly update your local business listings to ensure accuracy and relevance. Whenever changes in your business's information, such as an address, phone number, or operating hours, update it promptly across all directories and platforms.